GET THE BEST, MOST COMPLETE PICTURE OF THE USER JOURNEY
Instead of using many disconnected reporting tools, see one clear view of the user journey. Optix gives you granular reporting along with aggregates of all your metrics. Identify where you can optimize your campaigns to keep prospects from dropping out of the user journey.
Free 30-Day Trial 
GROW REVENUE WITH THE #1 SINGLE-SOURCE TOOL FOR MARKETING DATA
Save time while showing the results of your hard work. Optix does the tedious part of reporting so you can use the extra time to create more value.
Free 30-Day Trial 
NEVER WORK WITH INCOMPATIBLE DATA AGAIN
Combining disparate reports gives your team an inaccurate understanding of campaign performance. Optix offers reporting for all the marketing metrics you need while making sure that the numbers always add up. So, your team can collaborate better than ever before.
Free 30-Day Trial 
OPTIX IS THE NEW SINGLE DESTINATION TO REVIEW PERFORMANCE
Optix is a vital tool for marketers that are now relying heavily on paid advertisement. It allows you to track the user journey, target KPIs, customize reports, and see ROI accurately. With a range of viewpoints into all of your metrics, you can adjust your focus in on any aspect of a campaign or zoom out to see the larger picture. Optix is a product of Vantage Labs, a renowned innovator that has 2.2 billion users and holds over 40 patents in Artificial Intelligence and Natural Language Understanding.  Learn more about Vantage Labs.
AGGREGATE IMPRESSIONS, CLICKS, AND MORE PPC METRICS
With so much on your plate this year, you won't have to ever worry again about logging into multiple tools, exporting data, manipulating data, or reporting incorrectly. Optix saves time by fetching data for you and showing you a cohesive picture of your PPC performance. Additionally, you receive value in the following ways:
AGGREGATE IMPRESSIONS, CLICKS, AND MORE PPC METRICS
With so much on your plate this year, you won't have to ever worry again about logging into multiple tools, exporting data, manipulating data, or reporting incorrectly. Optix saves time by fetching data for you and showing you a cohesive picture of your PPC performance. Additionally, you receive value in the following ways:

See where PPC campaigns fit in the user journey with intuitive, automatic dashboards

Save time and create more value by automating your reporting

Optimize PPC campaigns with targeted data from custom reports
Stay in sync with the rest of your marketing team with data that's compatible across every type of report
ESSENTIAL FEATURES YOU NEED TO MARKET EFFECTIVELY IN THE NEW OMNICHANNEL SPACE
INTEGRATIONS
30+ one-click integrations, connecting to Google Ads, Microsoft Ads, Social advertisements, and other industry-standard ad platforms
INTEGRATIONS
30+ one-click integrations, connecting to Google Ads, Microsoft Ads, Social advertisements, and other industry-standard ad platforms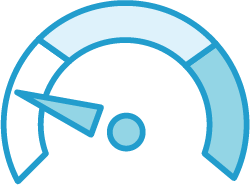 CROSS-PLATFORM UNIFICATION
Automatically aggregates KPIs across different platforms into a single value for all of your key performance metrics
CROSS-PLATFORM UNIFICATION
Automatically aggregates KPIs across different platforms into a single value for all of your key performance metrics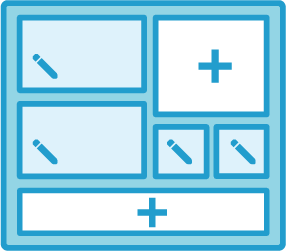 REPORT CUSTOMIZATION
Advanced visual editing, library of custom storyboard templates, and 100% brandable
REPORT CUSTOMIZATION
Advanced visual editing, library of custom storyboard templates, and 100% brandable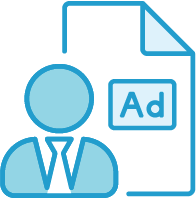 CLIENT REPORTING & SHARING
Real-time interactive dashboards, automatic alerts, PDF download, and group sharing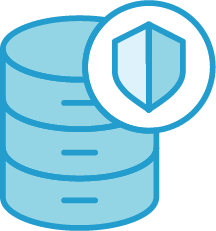 SECURITY & MANAGEMENT
100% data security, simple access and billing log, no contract, and prepaid client plans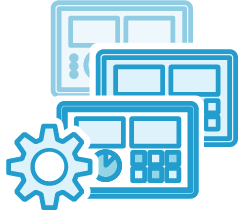 AUTOMATION
One-time set up using preset templates and visuals, storyboard cloning, and template libraries
Basic
For essential monitoring and reporting needs
$

43

/ month
Growth
For Multiple Team Or Group Reporting Needs
$

191

/ month
Pro
For Support Of Multiple Businesses Or Products
$

340

/ month
Premium
For Organizations In Need Of Internal Monitoring And Client Reporting Needs
$

595

/ month
INTEGRATE YOUR APPROACH 
Connect Optix with the tools you use every day to keep all your data in one place